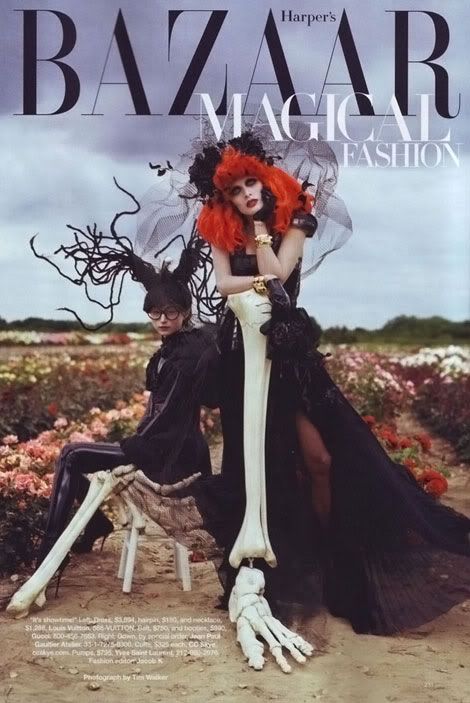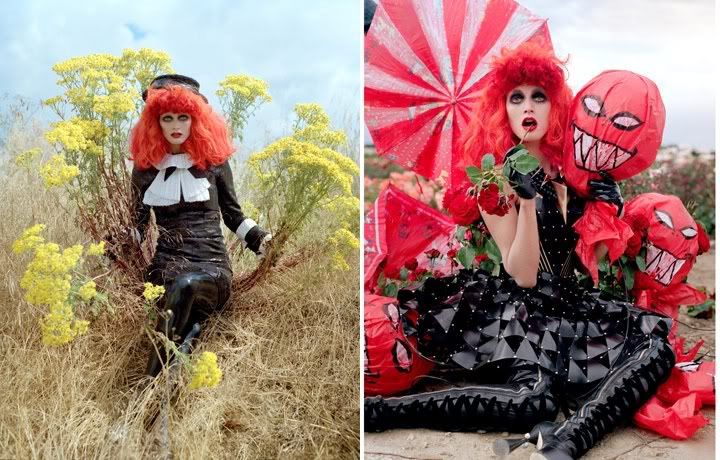 I've always fan of Tim Burton and his imaginative movies.He was already featured in Harper's Bazaar for Holloween approach.
Burton reimagines the season's dark delights from Rodarte, Louis Vuitton, YSL, Alexander McQueen, and Nina Ricci to create a magical photo spread.
Although, you already know this news , I just wanted to keep those magical photos at my blog.
Cadılar Bayramı öncesi ve anı herkes için renkli geçmiştir diye umuyorum.
Bu post için bir ay kadar geç kaldığımın farkındayım.Fakat Tim Burton hayranı olarak Harper's Bazaar Ekim sayısında yeralmış olan bu büyüleyici fotoğrafları bloguma koymadan edemedim.Ve işte (tekrardan) karşınızdalar.