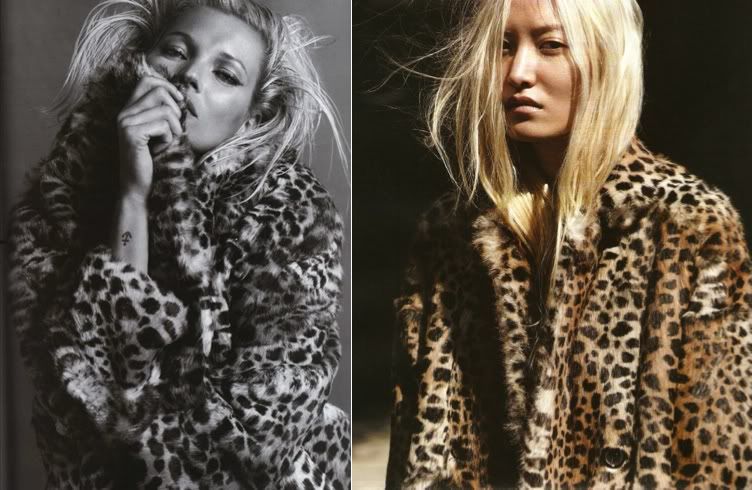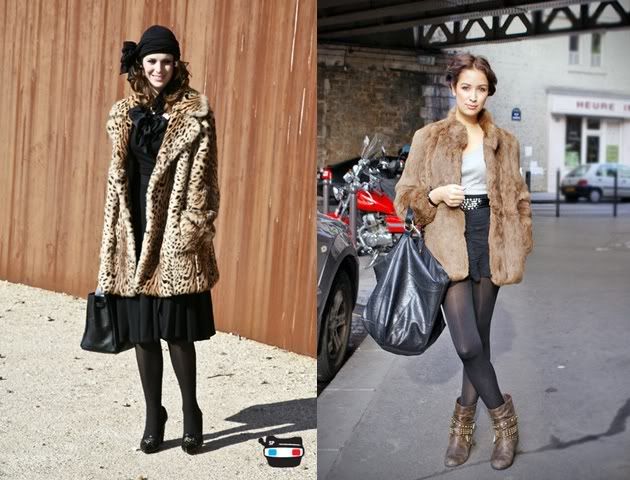 This winter is all about animal prints.You can see it everywhere in all forms from scarves,shoes to coats.
Leopard print faux fur is one which I need to have for this winter!If you dont like animal print faux fur coats there are plenty of other choices ,too.It depends on how you feel when you wear it.
Here is the important detail wearing leopard print items ; wear only one piece of leopard print at a time and team it with black items.

"Animal Print" bu kış her yerde gördüğümüz bir detay.Atkı,çorap,tayt,ayakkabı ve palto derken her parça ve biçim karşımıza çıkmakta.Diğer yandan suni kürk paltolar da vitrinlerde yerlerini almış durumdalar.
Bende bu akıma uzak kalamadım ve en kısa sürede bir adet leopar desenli suni kürk alma isteğimi bu postla sizlerle paylaşmak istedim.Tabii leopar deseni sevmeyenlerdenseniz farklı model veya sade renk suni kürkler de mevcut.Benim 2.tercihim sade beyaz yada krem renk olabilir.Önemli olan nokta giydiğinizde nasıl hissettiğiniz...
Bu arada leopar desen giymekle ilgili size küçük ama önemli bir detay : Bir seferde sadece bir adet leopar desenli parça kullanın ve bunu siyah veya tonlarıyla kombinleyin.
Böylece moda kurbanı olmadan iddialı bir parçayla sade ama şık gözükebilirsiniz.
stockholmstreetstyle ,lookbook ,streetpeeper